Reviews
We have had some excellent press coverage by several prestigious papers and websites.  Please click on the relevant logo to pass through to the article: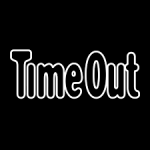 Here's a selection of our visitor reviews:
Stayed in "The little Barn" for two nights… Me and my girlfriend loved this place, It was amazing to get away from it all. The remoteness, and the lack of Wi-Fi and phone signal was just what we needed. The Barn it's self, is a beautiful little building, inside and out. As for the views (that are right outside your door). Well, they are just breath-taking… On our second night, we got the blankets (that were so kindly provided), lit up the fire pit, had hot chocolates and melted marshmallows while looking up at the stars. After that, we decided to get our torches and make our way up the track (directly opposite the barn) towards "Reeth"… Once you hit the top of the moor, you can see the village of Reeth all lit up in the dark at the bottom. The silence and remoteness of the village looked like something out of a fairy-tale, absolutely stunning, highly recommend it… Me and my girlfriend are already talking about coming back in the summer… Loved it!
 Booked a last minute 2 night break away at the little barn. It's a couple of hours away for us but could really be a world away. The area is beautiful, we of replica rolex explorer ii course got lost finding it but we didn't read the instructions right but we enjoyed the drive still. We visited Reeth, Richmond, Aysgarth Falls and tan hill inn. At the barn on the first night with no distraction of social media/ phones/screens etc I slept from 8pm – 8am… perfect!!  The fire pit was fun, I tried and failed at making smores but roasted marshmallows also added some to our hot chocolate. The bed was cosy, the bedding was soft, clean and fresh. As for covid, this seems to be handled well, single portion items, hand sanitiser available and procedures advised of to help everyone stay safe. We will return, likely for a longer stay next time. Thank you for hosting such a treasure of a property we can enjoy.
A fabulous cosy little place. Perfect for a great getaway from it all time. Beautifully converted with lots of nice thoughtful touches. A couple of surprise welcome gifts and is extremely well equipped. Beautiful position in the dales but walking distance (albeit quite a long walk) to Reeth and a few nice pubs. Highly recommended!!"
"We spent four days in The Little Barn and had the most wonderful time, starting with the complimentary goodies left by the owner which provided the warmest of welcomes. The property offers a cosy, romantic interior, and makes the perfect base to explore this beautiful part of the world. Lots of fantastic walking to be done in the area, and lots of great places to eat, but if you just fancy hiding away from the world for a few days then The Little Barn is the perfect choice. A place to nourish the soul."
"A beautifully converted barn, built and furnished with great love. It was cosy and comfortable. Generous in so many ways! Loads of delicious goodies for us on arrival and freshly picked golden daffodils in the window. Loved all the inspirational books about similar and very different conversion projects. The barn must be a treasure to own and is a pleasure to stay in!"
"Little Barn is an oasis of tranquillity and peacefulness. A lovely bolt hole set in a beautiful area of Yorkshire."
"Little Barn is beautifully furnished and comfortable. It is well equipped with all that you need, with lovely little extras. Rebecca, the owner is very helpful and booking was simple and efficient. Rebecca provided us with all the information we needed without us having to ask. We would definitely recommend Little Barn for a lovely break away from the hustle and bustle of daily life.
" Enjoyed a great short break here amidst an endless landscape in gorgeous weather. A choice of private seating/eating areas outside with great views and packed with good stuff inside, from stylish, comfortable and practical features to informative books on the local area. All you need for a walking, doing nothing or sightseeing holiday. And 5 sheep turn up at approx 6pm on a Tuesday to cut the grass; I assume that's a regular thing!"
"We loved it here! we celebrated our fendi pants wholesaler 10th wedding anniversary and were so grateful for such a secluded place to go, while still being in the best county in the UK"  
"What a special little place! everything we wanted – no technology, just nature, views and ourselves. The Little Barn had everything including great coffee ! We will certainly be back. PS the stars at night are incredible "
 "A delightful bolt hole – no wifi or phone signal, Bliss! We loved everything about The Little Barn, comfy bed, warm showers and all the little bits which made it a real home for home.  The walk over the moors to Reeth and back over Fremington Edge is an absolute must. The evening light was beautiful and the sun shone for us, so it was a real joy to be here"
" Its sooo cute! we love it"
"We had such a lovely stay here for our honeymoon, after getting married in Grinton. Great location – so secluded but also close enough to shops and wifi when needed ! We had a fun day at the Reeth Show and enjoyed a walk up the hill behind Grinton. Thank you we hope to be back !"
" Thank you for such a wonderful place to stay! The Little Barn is such a perfect escape from hectic day to day life. The kitchen  in the whole barn) is so well equipped that we wanted for nothing! (in fact it was the best potato peeler we have ever used!) We have been out on our bikes both days and have really enjoyed Swaledale and Wensleydale. The hills were tough, but the weather and views were worth it!"
"You were the last stop on this leg of the Coast to Coast and it was great to end on such a high! The Little Barn is lovely and has everything you could want. All the little touches like marshmallows made our stay so special, no to mention the views  over the moors! we arrived having walked from Kirkby Stephen to Keld and the next day we did Reeth to Richmond. All we can say is Swaledale is amazing and one of our new favourite places. We couldn't have had a more comfortable stay in a more cozy setting. Thank you so much for an unforgettable stay.
" The silence is deafening, just marvellous "